Out of Lights Reach is the sequel to
Next Generation of Young Justice
 and is based five years after it. It still based on the Next Generation but has more chararcters in it.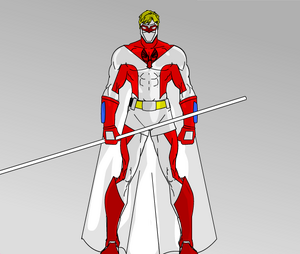 Main Characters
Edit
Jai West aka Green Arrow
Amistad Ervin aka Jet
Nate Silver(or Carter) aka Jump Silver
Samantha Kent aka Miss. Martian
Adam Kent aka Super Kid
Other Characters
Edit
Cassadra 'Cass' Cain aka The Black Bat
Chris Kent aka Superboy
Kara Kent aka Supergirl
Olivia Queen aka Speedy
Mar'i Grayson aka Nightstar
Tiffany Sand
Tim Drake
Jack Drake(so of Tim Drake and Stephanie Drake)
Stephanie Drake
Cissis King-Jones aka Arrowette(rumored)
Barbara Gordon aka  Oracle
Carrie Kelley
Ad blocker interference detected!
Wikia is a free-to-use site that makes money from advertising. We have a modified experience for viewers using ad blockers

Wikia is not accessible if you've made further modifications. Remove the custom ad blocker rule(s) and the page will load as expected.