Magaret Holland is assassin hired to kill Alexandria Torres She is Chad Holland's real sister that went MIA.tr
She is fluent in english, russian, japanese, and french.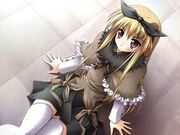 She is friends with russian mafia bosses.
Alias -Rachni Queen , rose of death
Apearance
Edit
---
Magaret has blond hair, she dyed it, her hair is naturally black.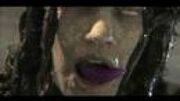 She somtimes wears semi reavealing clothing. .
Personality
Edit
---
Magaret is really nice and caring. How ever if you anger he she is cruel and ruthless.
When necessary she is a cold-bloded killer.
Marksmanship Enhanced Combat
Mixed Martial Arts
---
She used to work for RUSSIAN SPEC ops and the russian mafia.
She was born in New York, New York. Her mother moved her to russia to stay with a man named Adam Abramov.
He was a mafia boss untill his son Anastas took over the "business". As such she is friends with him the mafia has possesion of heay military hardware/equipment. In russia she goes by the name Nadya Abramov.
Affiliations
Edit
---
Russian Mafia-She is friends with mafia bosses
I.I.A-She works for them
Relationships
Edit
He is in love with her, but she despises him Until she is infected with bio-slime
She is in love with him,but hates herself for loving him, because he is a demon.
Ad blocker interference detected!
Wikia is a free-to-use site that makes money from advertising. We have a modified experience for viewers using ad blockers

Wikia is not accessible if you've made further modifications. Remove the custom ad blocker rule(s) and the page will load as expected.